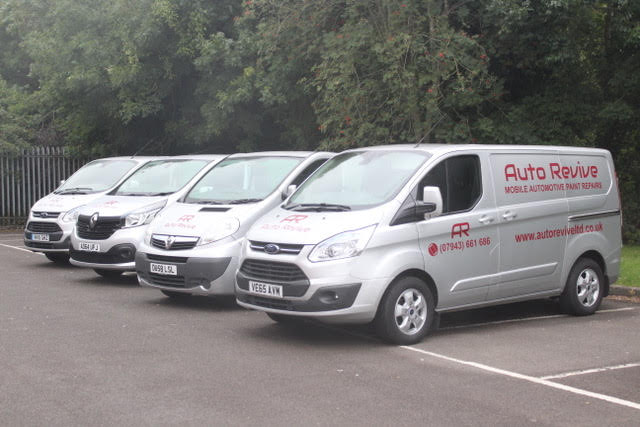 AUTO REVIVE (SOUTH WEST) LIMITED
A sister company of Keepers Cars.
Based in Stonehouse in Gloucestershire, we specialise in automotive paint repairs. With a wealth of motor trade experience covering vehicle sales, maintenance and body shop repairs, we offer a fully mobile paint restoration service.
We specialise in the repair of parking scuffs, dings and scratches. We can visit you at your home or place of work. With repairs starting from as little as £60+VAT, and no inconvenience losing your car to a body shop for days at a time.
We offer our services through both trade accounts, and directly with the general public. We feel it would be difficult to beat our blend of low pricing and high quality workmanship.
With 4 fully equipped mobile workshop's, guaranteed work and customer service at the heart of everything we do, why not give us a call today. Your scuffed car could be returned to that 'showroom shine' before you know it.
Visit our website today for more information: www.autoreviveltd.co.uk